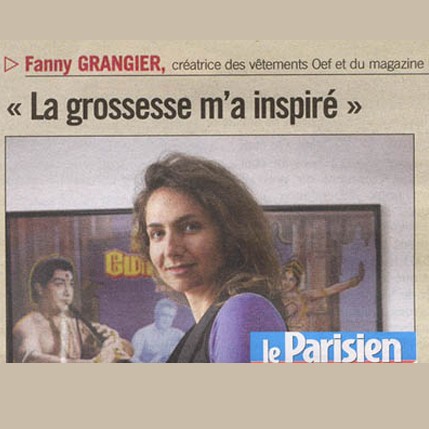 A jump suit in synthetic fiber which acts as clothing base and allows the pregnant women to wear over their blouses, T-shirts, and usual pullovers : Here is the innovative concept imagined by Fanny Grangier, Fashion designer for Oef.
" The pregnancy inspired me. I did not find clothes which pleased me.
I looked if somebody had developed my idea: something which regulates the body temperature and looks the possibility to the pregnant women to put their loving clothes without having the belly out.
There was nobody in France or abroad, then I created it. "